Page 1
Intro, disclaimer
Page 2
Fixing the LED
Page 3
Gutting the laptop
Page 4
Installing the logic, final pics (+ discussion / remarks)
Installing the logic, final pics
Now we have connections to the led, the capslock-indicator and to 5V, we need some logic to make sure the led toggles when the capslock led goes on and off again in a short timespan. While I could have used regular logic, the problem can also be solved by throwing an uC to it, which has the added advantage that it can be an one-chip solution. I used an ATTiny13 with a small piece of firmware to do the job. The LED is connected between pin 5,6,7 and gnd. The caps led is connected to pin 2.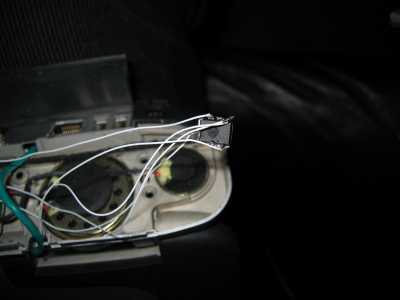 Soldering the AVR. No PCB needed :P Unfortunately, I didn't have a SMD version of the uC, if I had it could be an even smaller solution.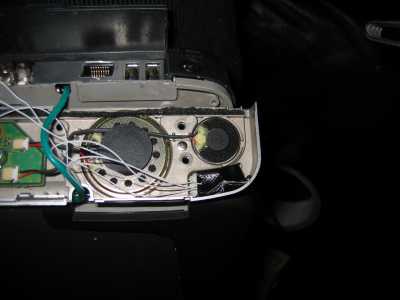 At first, I tried putting the uC here. Eventually, I found out there wasn't enough room there and put it next to the PCB.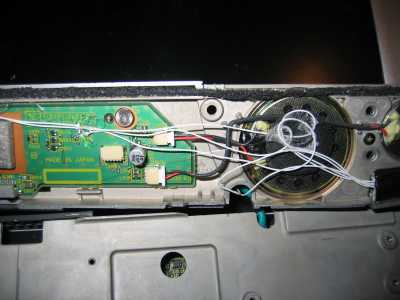 You want to glue the wires firmly in place. If one of them gets in the way of a screw, you can destroy the circuit or even your laptop.
And after screwing a hell of a lot of screws back in the laptop, unscrewing them because a wire got in the way of a screwing hole, re-seating the wire... well, you get the idea, I had myself a working Thinklight-clone! Normally, the keyboard stays dark...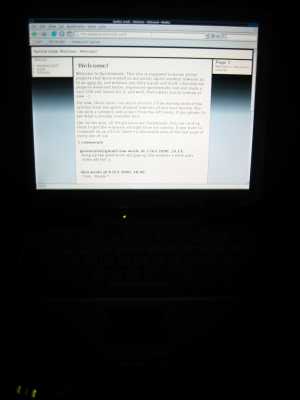 ...but after tapping the CapsLock-key twice, it lights up nicely.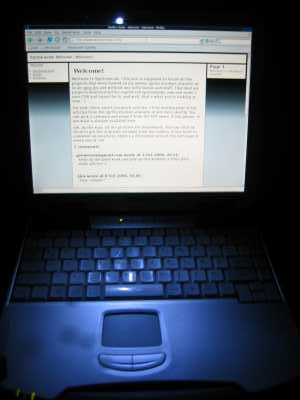 50 comments